Técnico Geoscience Museums participate in two interdisciplinary exhibitions: Lisbon Museum – Roman Theater and National Society of Fine Arts - Gallery of Modern Art

Stone Plant
Catarina Marto and Raquel Pedro
National Society of Fine Arts - Gallery of Modern Art
Rua Barata Salgueiro, 36 (Lisbon)
Nov 24 - Dec 30 2020
Collaboration with Técnico Geoscience Museums and Institut Français Portugal
The exhibition "Planta Pedra" (Stone Plant) brings together a set of works carried out between April 2019 and March 2020 during an artistic residency that took place in the Geosciences Museums of the Instituto Superior Técnico de Lisboa.
Karst, geomorphology, plant fossilization, Carboniferous, cartography, were some of the starting points for the artistic development presented. The scientific work of Ernest Fleury  (1878-1958), Técnico's first professor of Geology, takes on a new dimension, where the mineral and vegetal separation is blurred, as presented in the text "Vital Exchanges" by Michael Marter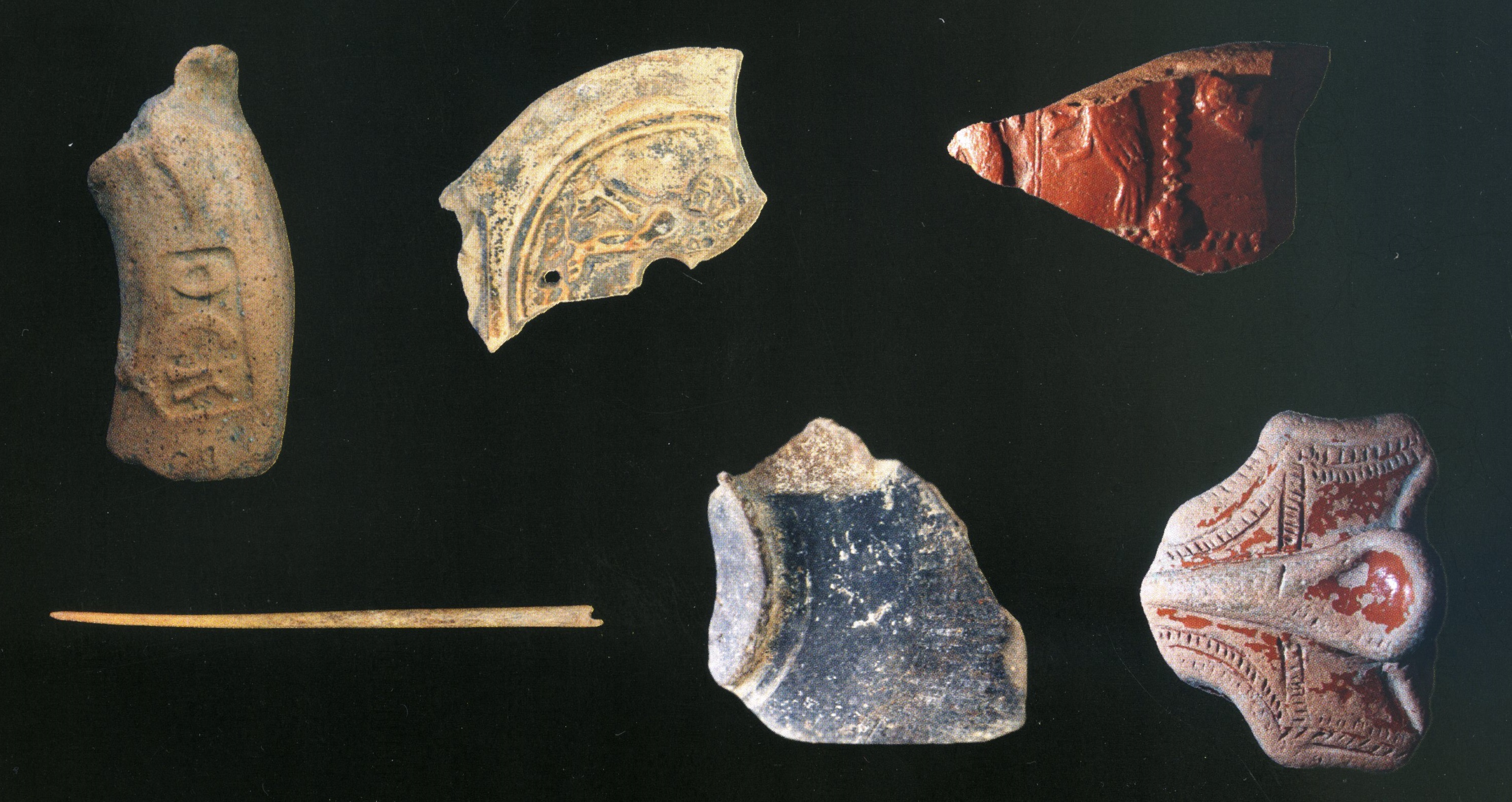 Archaeology of Rua da Saudade. A Roman Temple (?) in the City
Organization Museu de Lisboa — Teatro Romano / EGEAC
Collaboration with Técnico Geoscience Museums, FCUL, LARC, LNEG-Geological Museum
Oct 15 2020– Feb 28 2021, This exhibition is the product of an archaeological survey carried out in 2019 on the ground floor of a building located in Rua da Saudade, next to the Roman Theatre of Lisbon.
Based on the identified structures and the recovered finds, the exhibition aims to illustrate the contributions of archaeology to the knowledge of the ancient city. Bringing together several experts, the many evidences were analyzed and its conclusions allow to retrace the history of what migth have been a Roman temple in the city of Felicitas lulia Olisipo.
An archaeological excavation always provides an abundant volume of information: stones, ceramics, bone, metal...
To interpret the recovered data, researchers from different specialties come together with contributions in their areas of knowledge. Again, this was also the case of Rua da Saudade, where, in addition to the archaeologists who carried outthe intervention and interpreted the structures and the recovered artefacts, it was also possible to count with the important contributions ofateamof geologists who identified and studied the many stone elements and and biologists who studied the collected faunal remains such as bones, shells or fishes.
The analysis of all this data provided information about the identified Roman building and many other aspects of the ancient roman city of Lisbon.
If you would like to know more about the Geosciences Museums you can visit here