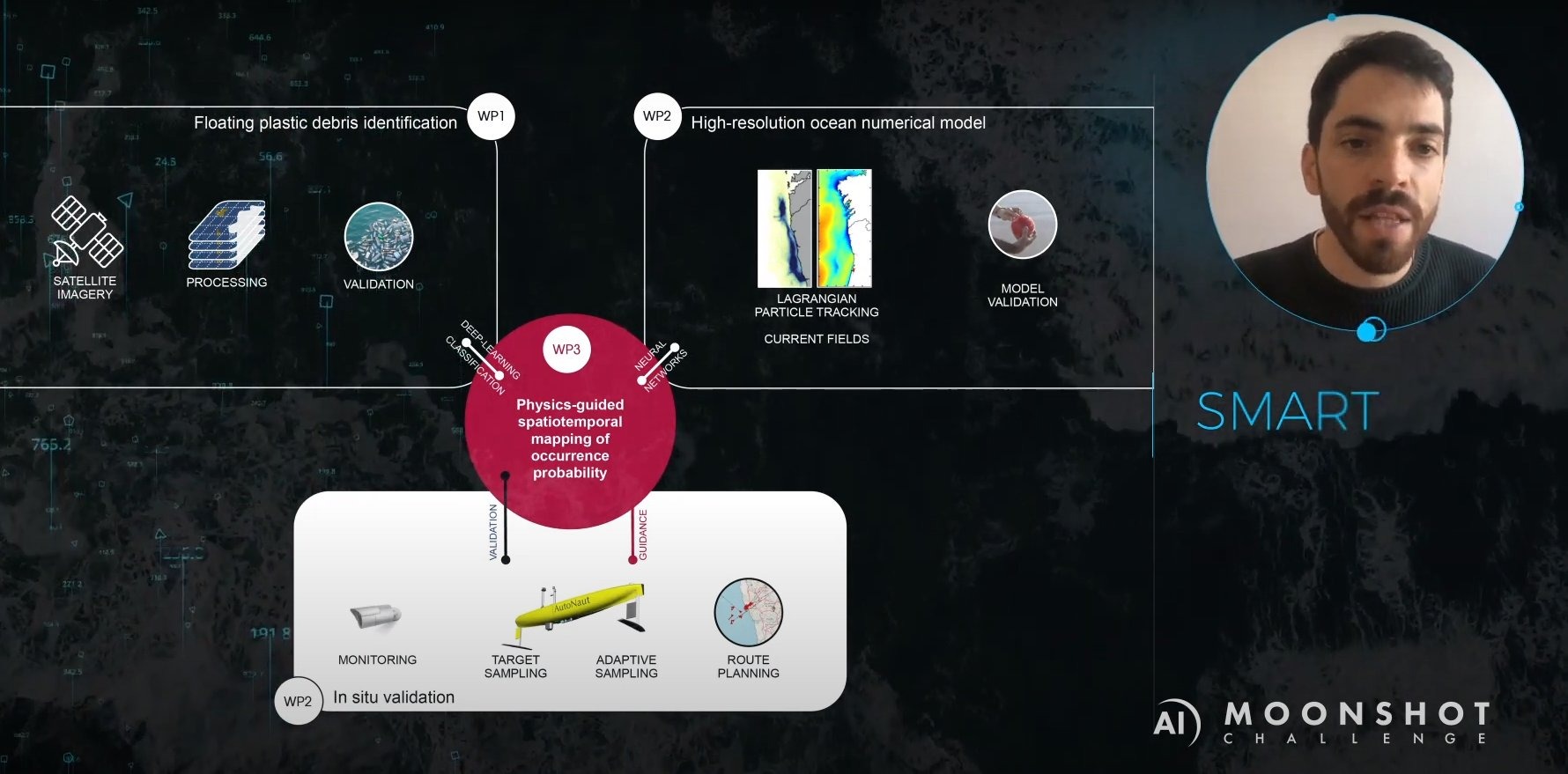 Project SMART, led by Leonardo Azevedo is the winner of the AI Moonshot Challenge Prize and will be awarded €500k to develop research over the next 2 years.
'Winning the competition is the realization of the consortium's real desire to develop and provide the community with a tool to help mitigate a real and global problem. Personally, it represents an excellent opportunity to increase the network of national and international contacts and partnerships of  CERENA and to explore and develop some of the methods we have been working on in the past years.'(Leonardo Azevedo)
The three shortlisted projects had the opportunity to pitch their proposals at WebSummit and the winner was announced today, December the 3rd by the Minister of Science Technology and Higher Education at Government of Portugal- Manuel Heitor.
AI Moonshot Challenge is a global competition to advance monitoring of plastic litter on a planetary scale, making use of AI and Satellite Data. AI Moonshot Challenge is promoted by FCT-Fundação para a Ciência e a Tecnologia, Portugal Space, esa, Unbabel Labs and ANI.
Congratulations!