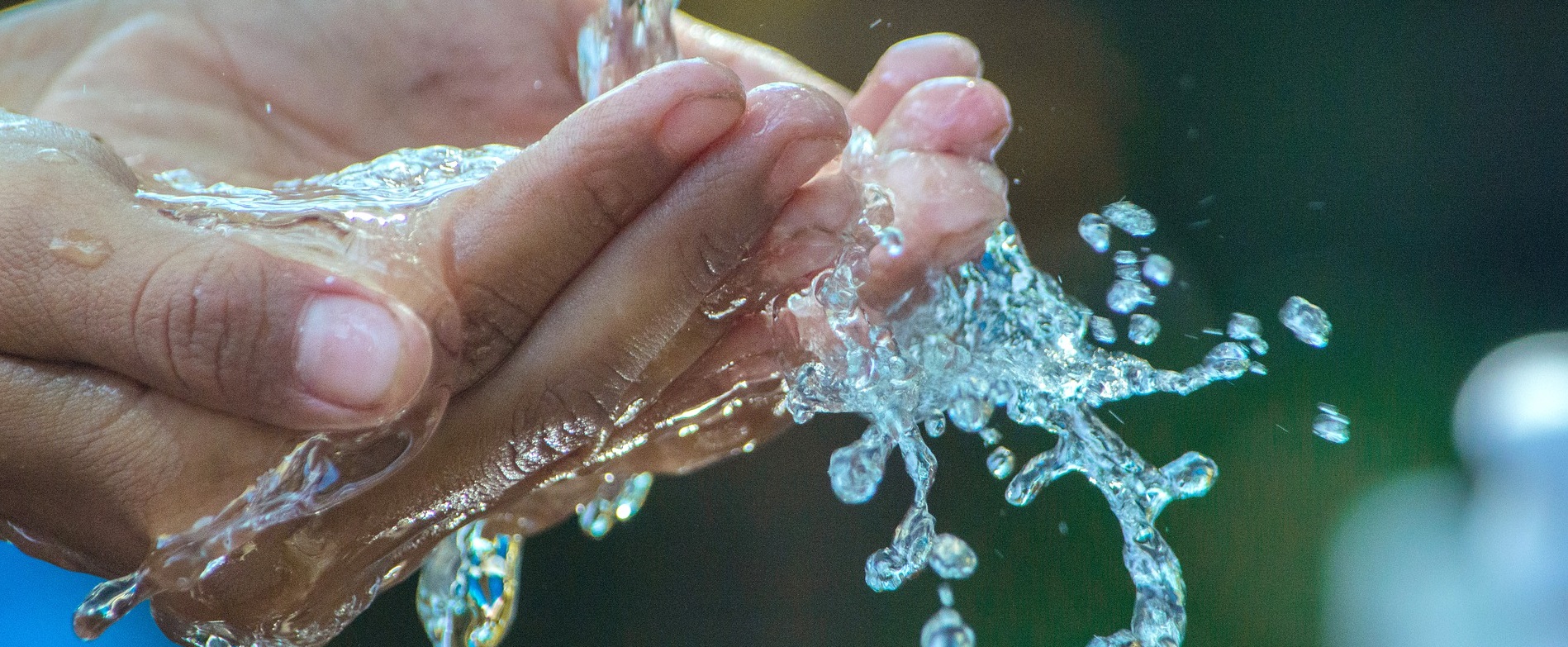 This project has a relevant contribution to the following CERENA strategic areas:
- Geomodelling, Geophysics and Geochemistry;
- Physical, Chemical and Biological Processes
Supervisor: Maria de Lurdes Dinis
Co-Supervisor: Ana Marques
This PhD project also accounts with Alcides Pereira, as co-advisor, from Faculdade de Ciências e Tecnologia da Universidade de Coimbra, Laboratório de Radioatividade Natural
Objectives:
Water treatment practices purify drinking water by removing naturally occurring radioactive materials (NORM) found in raw water supplies. As large quantities of water are treated using a filtration process, these contaminants become concentrated in various filtration media, and in wastes streams as well, which require management and disposal, as regulated by DL 108/2018 (EU 2013/51/EURATOM).
The main goal is to understand the nature and potential for impact of residual radioactivity associated with the water supply cycle (treatment/maintenance/transport/disposal). At the same time, a photocatalytic/catalytic system consisting of porous microspheres with immobilized catalysts (TiO2, amines, carbon, etc.) will be tested to remove the radioactivity. The microspheres act as effective support to the catalysts and allows recyclability. The interconnected macroporosity of the microspheres increases capacity for mass transport (flow) and promotes the contact between pollutants and catalysts.
Work Plan:
The research plan is structured in 8 main tasks (36 months):
Task 1- Curricular units of the PhD program in Environmental Engineering (FEUP). Enrollment in courses to consolidate knowledge in key aspects of this PhD project;
Task 2- Systematic literature review on the state-of-the-art of the subject under study;
Task 3- Selection of the companies to be involved in the study (layout complexity, geographical location);
Task 4- Inventory, sampling and characterization of waste streams (volume, activity, flow rates, etc.): solid residuals (spent: resins, filter media, membranes, and sludge) and liquid residuals (brines, backwash water, rinse water, acid neutralization streams, concentrates);
Task 5- Development of a predictive model of the potential concentrations of radioactivity in residuals and filters at the system, considering the type of treatment and based on the contaminants mass balances in the sludge and other residuals (estimate radionuclides concentration, volume of waste streams and finished water) - to extend the model to other facilities;
Task 6- Dose estimation and quantitative risk assessment (occupational, public, environment) in maintenance and cleaning activities and in handling, storage, and disposal operations;
Task 7- Removal/reduction of the radioactivity in raw water by testing a photocatalytic/catalytic system that employs porous microspheres with immobilized specific catalysts: a) preparation of the photocatalytic/catalytic microspheres (TiO2, amines, carbon) b) and their characterization (SEM, EDS, XRD, TGA, FTIR, etc.); c) reactor photocatalytic/catalytic experiments under continuous flow, and batch conditions; d) combination of different eco-friendly materials may be necessary as alfa and beta emitters, Ra and U are expected;
Task 8- Publications and thesis writing. Continuously disseminate the results through the involved companies, the APA, and the IAEA NORM project (case study, lessons learned). Publication of scientific-technological articles and participation in conferences.
Expected Results:
The outcomes will contribute to the current knowledge on the radioactivity content in filtering materials and other by-products routinely generated in water extraction and purification process, which is scarce worldwide.
Considering the overarching goal of this proposal, we expect to obtain an integrated model for the assessment and mitigation of the impact of residual radioactivity associated with the water supply cycle. The predictive model, indicating the potential concentrations of radioactivity in residuals and filters at the treatment system, will be applicable to other facilities.
Another outcome will be the identification/development of methods (simple, combined) for the removal of residual radioactivity associated with the water supply cycle. The contribution for the NORM project as a case study will also be an asset. During the development of the PhD, it is expected to develop three publication in international journals and several communications in international conferences.